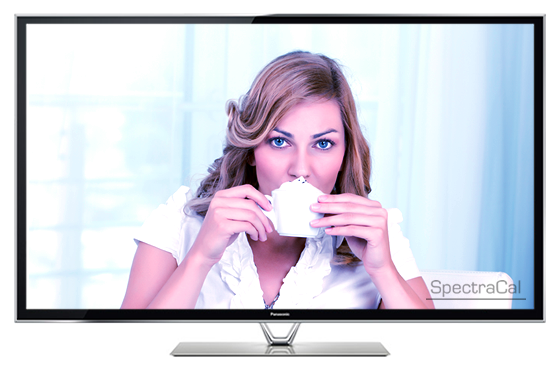 Image courtesy of SpectraCal
Why should you calibrate your HDTV?
Calibration is one of the most cost-effective upgrades you can make to your HDTV or home theater system.
Think about it — the goal of TV manufacturers and retailers is to get you to buy a TV. So in the store, TV settings are excessively bright with exaggerated color and artificial contrast. It's a strategy to attract your attention and improve sales. But when you're watching in your home with your lighting, you'll find these showroom gimmicks unnatural and even tiring.
What if your goal was to actually experience your favorite movie the way the director intended?
"Calibrating your television will likely have a far greater impact on the picture's quality than the brand, features, or technology used to create it."
– Mike Wood, Editor-in-Chief, Digital TV & Sound magazine




"Having your display professionally calibrated not only ensures that you're seeing your favorite movies as the filmmaker intended, it also ensures that you don't come away from the experience feeling different."
– Andrew Robinson, "Can Non-Calibrated Displays Actually Change the Way You Feel About a Movie?"
Trained by the ISF and THX, Cinetune uses precision test equipment to adjust your TV settings for maximum picture accuracy. Calibration takes into account the unique conditions in your room — your ambient lighting and your specific video sources, for example. The result is a more life-like, engaging experience that you'll be excited to share with your family and friends!
Learn more: What is calibration?
What we do: What happens during a calibration?
Certified in ISF calibration and THX video calibration. Call 770-330-9389 to schedule an appointment.